DAY 15 Scleroderma Awareness Month: KIDNEY / RENAL Involvement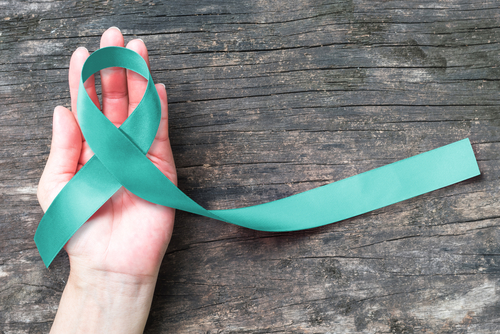 DAY 15  Scleroderma Awareness Month: KIDNEY / RENAL Involvement
Scleroderma can affect all parts of the body, and it is important to note that not every scleroderma patient will develop kidney related symptoms.
Renal crisis occurs in 5% of patients, usually with the diffuse form, and usually, within the first few years of symptom manifestation.
A positive Anti-RNA-polymerase III antibody test confirms kidney susceptibility, along with the symptoms listed in the image. A renal biopsy can also be carried out to confirm disease activity, if any, in the kidney.
Not all those with a positive Anti-RNA-polymerase III antibody blood test result will go on to develop renal crisis.
Severe renal crisis used to be the main cause of death in scleroderma patients. This has now been super-ceded by lung fibrotic involvement.
The availability of angiotensin-converting enzyme inhibitors (ACEi) being used for prevention and treatment, and in some instances, in combination with other types of antihypertensive drugs, has improved the renal crisis patient outlook in this respect.
Dialysis is also used as a treatment, with long term dialysis leading to a possible renal transplant.
For more information on the UK Scleroderma Study Group renal management guidelines click here.
Note: Scleroderma is strictly a news and information website about the disease. It does not provide medical advice, diagnosis, or treatment. This content is not intended to be a substitute for professional medical advice, diagnosis, or treatment. Always seek the advice of your physician or other qualified health provider with any questions you may have regarding a medical condition. Never disregard professional medical advice or delay in seeking it because of something you have read on this website. The opinions expressed in this blog article are not those of Scleroderma News and are only intended to spark discussion about issues pertaining to the disease.