DAY 12 Scleroderma Awareness Month: Nicola Whitehill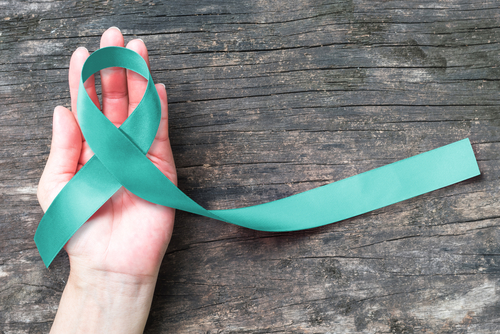 DAY 12  Scleroderma Awareness Month: Nicola Whitehill
Wehoo,….. as the image shows – today is my birthday, and how delighted I am, that I have made it to 43, 17 years post my initial medical prognosis expiry date.
I am eternally grateful for the super human, amazing Prof. Denton whose medical expertise and care helped me realise my childhood dream of becoming a barrister in 2004, 7 years post diagnosis, and whilst taking 2g daily chemotherapy and immunosuppressants.
Although I am no longer able to perform the physical requirements of the barrister role due to scleroderma, I feel extremely honoured that I made it, despite all of the odds against me, to become a female practising barrister in the UK. I know that this would not have been possible without the support of the scleroderma unit at the Royal Free hospital, andso I have set up a just giving page for Prof Denton's research fund, as a way of saying thank you.
Please donate to help fund research for a cure, click here.
or, if in the UK, text:    SURF 97   to 70070
I have transferred my professional qualifications and skills to the global scleroderma patient best practice of care arena. I am an expert adviser to NHS England, The European Medicines Agency (EMA), The British Society for Rheumatology (BSR), European Rare Diseases Organisation (EURORDIS) as well as, I sit on the Best Practice Rare Disease Advisory Council, and, I have my column/blog here with Scleroderma News.
Since I am under self-imposed house arrest most of the time, due to my symptoms, social media and the internet have become a huge lifeline for me. I have the 'Raynauds Scleroderma Awareness global patients' facebook page, as well as, I help Kelli with the 'Healing Loving Scleroderma with Real Food' facebook page.
For my personal blog, click here.
Although my dream of working at The Old Bailey being a warrior of justice has had to be 'tweaked' due to scleroderma, if the UK Parliament is sitting, I make it a date with myself to be watching Prime Minister Questions every Wednesday at 12pm. Even my dogs get involved by sitting with me on the setee!
On Wednesday 2nd March I had the pleasure of attending the RareDiseaseUK Reception for Rare Disease Day at the Houses of Parliament. This event is most definitely one of my few patient highlights of the last 19 years. I blogged about it, click here.
It really was an awesome feeling for me, to be arriving at the House of Commons on a Wednesday, when Parliament were sitting, just before midday. However, the whole event took weeks of preparation on my part prior, to ensure stamina levels, in addition to the couple of weeks I had to rest for, afterwards.
At the Reception, I had the pleasure of meeting with other rare disease patient advocates as well as the chair of the All Party Parliamentary Group (APPG) for rare, genetic and undiagnosed conditions, Ben Howlett MP, who further to much pestering from me, will kindly raise a scleroderma/rare disease related question to the Department of Health on July 5th in Parliament, in honour of World Scleroderma Day 29th June 2016.
Which leads me on to another highlight of my patient experience of the last 19 years — presenting at the European Parliament on World Scleroderma Day 2015. Eleven years after I had last appeared in court, wearing my robes. At that time, in 2004, I did not know if I would still be around eleven years later, andso to be around, and, at the European Parliament was a huge honour for me. Unfortunately, the travel for this trip was a harsh reminder as to why I no longer travel abroad, for I spent the remainder of the summer in my bed, recovering. To view the full presentation click here.
More recently, I had the huge honour to co-present a Webinar for Rareconnect, on How to Start an Awareness Day, click here.
It took me until 2013, 16 years post diagnosis before I came out of the scleroderma closet to share with the world what had happened to me and the reality of this diagnosis. Click here for more.
I know that I am a lucky scleroderma patient in the whole scheme of things, which is why I am compelled to use my qualifications and skills to improve the scleroderma patient landscape, as well as the rare disease patient landscape. And, in the meantime, carry on living the dream, in the hope for a cure.
To view my personal experience survival guide, click here.
Note: Scleroderma is strictly a news and information website about the disease. It does not provide medical advice, diagnosis, or treatment. This content is not intended to be a substitute for professional medical advice, diagnosis, or treatment. Always seek the advice of your physician or other qualified health provider with any questions you may have regarding a medical condition. Never disregard professional medical advice or delay in seeking it because of something you have read on this website. The opinions expressed in this blog article are not those of Scleroderma News and are only intended to spark discussion about issues pertaining to the disease.