A Letter to Chronically Ill Mothers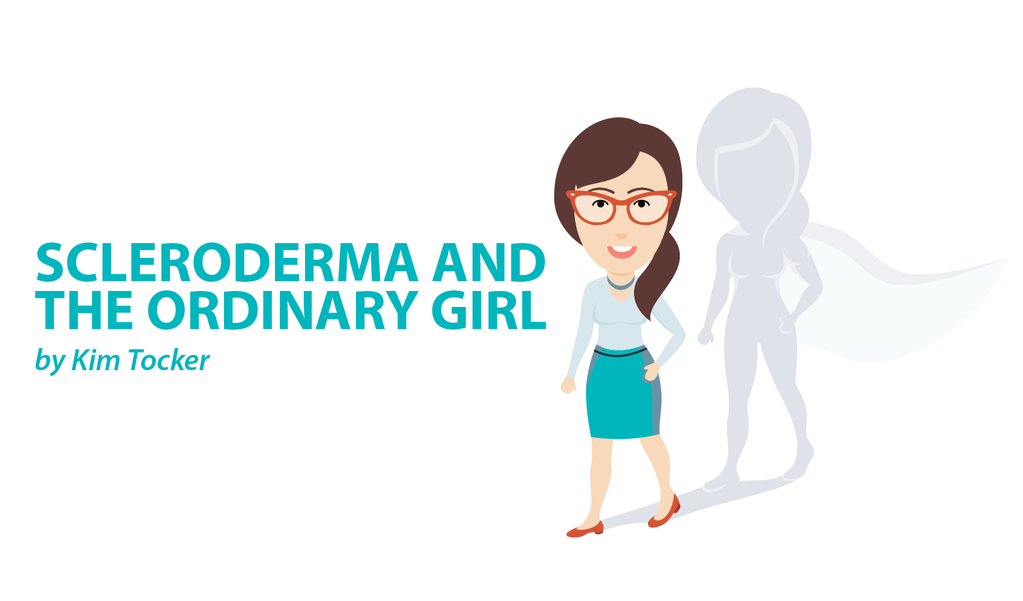 This column is dedicated to all the chronically ill mothers who, despite the often-invisible internal battle raging inside them 24/7, fight every day to do their best for their kids.
I identify with the pain you feel as you drive to your child's end-of-year awards ceremony, cannot find an available disabled parking spot and have to walk a block to get to the school. You arrive late because you move so slowly, and so there are no available seats. But you suffer in silence, standing there for the hour-long ceremony, because of that look on your little one's face and their excited waving when they see you in the audience. It fills you with love enough to limp back to the car when it's all over. Remembering that look also gives you the energy you need to make it through the following two days of pain and exhaustion as you recover. But it was worth it, wasn't it?
What about the new chronically unwell mums? You're so tired from your body attacking itself, you're craving for that sweet sweet bed. You know so well the nagging desire to curl up under the blankets and succumb to the fatigue. But you don't, do you? You drag yourself through the day, feeding the babies, changing them, entertaining them, loving them. Because for you, they come first, not your disease. They know and feel your love because you offer it unselfishly. You are their mum, whose chronic illness competes for attention hour after hour, day after day.
Here's to the mothers nursing a non-existent immune system. I know you. You're still trying to get over the virus that has caused you to remain semi-comatose in bed the past few days. Despite this, you will find that last snippet of sanity to enable yourself to remain calm and reason with your teenager, the one who wants to go to the party and sees no reason for the 1 a.m. curfew. The same child that you drag yourself up for at 1 a.m. while feeling as if 20 goats have slept in your mouth and knowing you're about to throw up.   However, you'll drive to the party to pick them up because their safety comes first. That'll add another three or four days onto your recovery period. But you kept your cool with them, you kept them safe, you tried to teach them something about life. So, it was a cost worth paying, right?
Cooking healthy meals for the kids when all you want to do is get a take-out. Trying to ignore your screaming muscle pain as you walk to the park with your toddler who wants to go on the swing. Attending the parent-teacher interview when you just want to sleep. Sitting up with your sick child, rubbing their back while they swear they are dying from a head cold. All the while you are quietly aware of the chemo drug infusion you had that day, which has made you like the walking dead.
But you don't say anything. You're used to bluffing your way through, putting up the front, because you don't want to worry your kids unnecessarily.
So, kudos to you, beautiful ladies. All mums are amazing, but you? You are so very special. I salute you, and honor you and encourage you. Your babies, both young and older, will always know the power of your love, and remember your courage and selflessness. Because you are the mum's with the chronic illnesses, driven by the unconditional mother love that burns strong and deep.
Blessings and love to you all. You deserve this, and more. You deserve a cure. You deserve to be seen.
I see you.  I am you.
Note: Scleroderma News is strictly a news and information website about the disease. It does not provide medical advice, diagnosis, or treatment. This content is not intended to be a substitute for professional medical advice, diagnosis, or treatment. Always seek the advice of your physician or other qualified health provider with any questions you may have regarding a medical condition. Never disregard professional medical advice or delay in seeking it because of something you have read on this website. The opinions expressed in this column are not those of Scleroderma News, or its parent company, BioNews Services, and are intended to spark discussion about issues pertaining to scleroderma.