Scleroderma Diagnosis No Longer Has an Entry on My 'How Long Since … ?' Anniversaries Calendar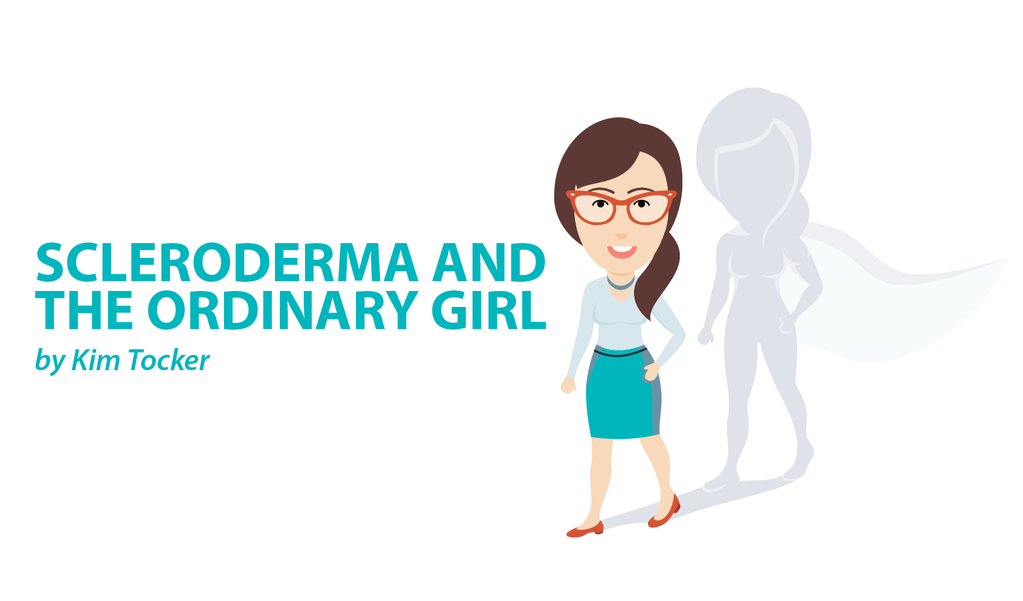 Anniversaries: The date on which a particular event took place. Some of them we like to remember. Others we don't. This time of year brings around several significant anniversaries for me.
Our wedding anniversary is in early December. The birthdays of two our two older sons are in December and January. My birthday is in January. Then there is Christmas Day, and the date in December when I was diagnosed with systemic scleroderma.
All these special dates hold positive memories — even the "diagnosis day" anniversary. It's been four years now. Recalling this particular day hasn't been terribly sad or distressing. It's when I finally discovered there was truly something wrong. It wasn't that I had "probably started early menopause," or "needed to lose some weight," or even that I was "stressed and needed therapy," despite doctors suggesting all these things and more.
However, except for our children's birthdays mentioned above, I have noticed a bitter element slowly creeping in as these dates come around each year.
My mind has become overworked with calculations as I work the numbers, jumping on a runaway train heading backward into the past.
Anniversaries make it too easy for me to become caught up in this process. They are a trigger. The things I had accomplished last year, or the year before on that special day, always remains clear in my memory. Anniversaries have become markers or measures for how much my scleroderma has worsened.
I loved to put up the Christmas tree while my husband Max was at work, surprising him when he came home. For the past two years, my middle son has had to do it, including lights and decorations, because I just don't have the energy. As I watched him this year, I remembered the last occasion that I had been able to participate. It was a tradition I anticipated with excitement.Lovingly hanging the decorations that had been passed down through the generations, each one special. It's too exhausting now, so I just watch from the sidelines. It's still nice, but also sad.
On our wedding anniversary, Max took me to our favorite seaside village for the day. I remembered how many years it has been since I could walk along the promenade without having to rest due to compromised lungs. I found myself calculating the last time I did one of my full-on power walks – five years ago. You should have seen me. Lycra pants and a T-shirt, striding along the country roads with Lady Gaga belting out Poker Face through my headphones. Yesterday, walking out to the mail box was a struggle.
The calculations confirming the decline in my health have continued over the past few weeks, painting a picture of myself that wasn't what I had expected or wanted for my life. Sadness ensued. Depression crept in.
As we drove home from our anniversary day outing, Max and I had a valuable conversation. I had been mournful about past wedding anniversary celebrations, and how different things were now, finishing with "this is NOT what I wanted for my life." I was on the precipice of ruining a wonderful day.
Gently, Max reminded me, lovingly and with so much grace (as he does), that for most people, including himself, life has not "turned out" the way they had imagined it would at all. Life batters everyone in so many ways.
It is the cultivation of self-awareness, character, values and a sense of peace within oneself that carries us through the less-rosy things in life. For us, taking the opportunities to do our own personal work over the years has paid off. Trying to stay grounded and achieving peace in our minds. After all, everyone is stuck inside themselves 24/7 … it best be comfortable in there!
I have decided to no longer calculate "How long since I could …" It isn't useful. Acceptance that this is the way it is has become is the focus. Celebrating the anniversaries with the knowledge that despite the scleroderma and its impact, I've survived another year, acknowledging that I have developed the inner-resources to keep on keeping on. This surely is something to celebrate!
Note: Scleroderma News is strictly a news and information website about the disease. It does not provide medical advice, diagnosis, or treatment. This content is not intended to be a substitute for professional medical advice, diagnosis, or treatment. Always seek the advice of your physician or other qualified health provider with any questions you may have regarding a medical condition. Never disregard professional medical advice or delay in seeking it because of something you have read on this website. The opinions expressed in this column are not those of Scleroderma News, or its parent company, BioNews Services, and are intended to spark discussion about issues pertaining to scleroderma.