Using Mindfulness to Combat the Scourge of Scleroderma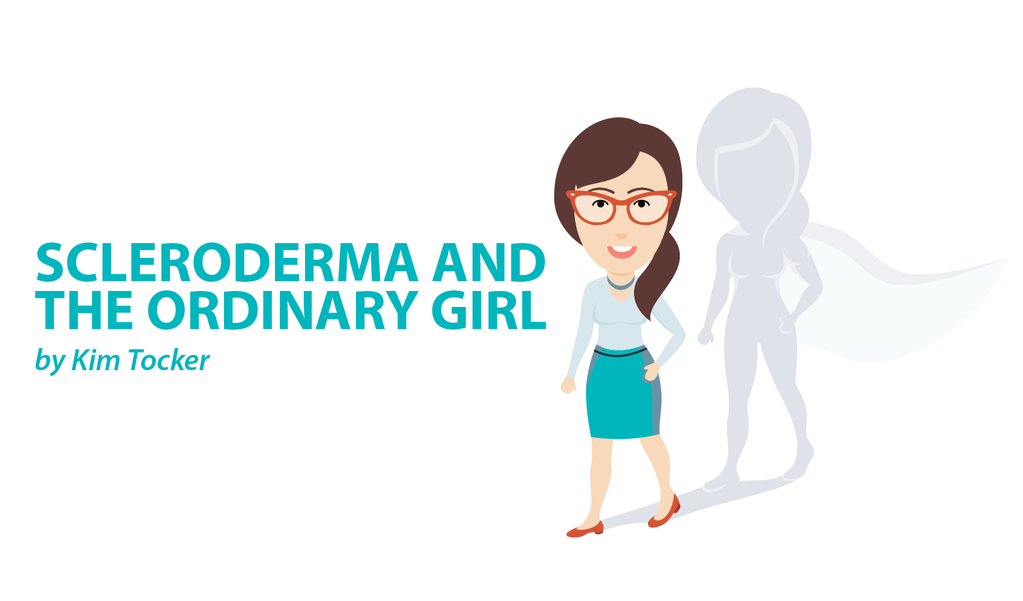 Several years ago when I was working as a therapist, I came across the work of Elaine Aron – The Highly Sensitive Person.  After reading her first book I quickly realized she was describing me! It was all a bit spooky; I began to wonder if she had been reading my journal.
One of the traits highly sensitive people have is the feeling of becoming overwhelmed very easily. For example, my family has learned that I simply cannot handle watching the news. I get so overloaded with the graphic stories about power-hungry world leaders, war and terror. Movies are out of the question, as well. I made the mistake of watching Downton Abbey as a way of passing the time after my knee replacement surgery. Unfortunately, I got to the episode where Matthew Crawley was killed and that was it. I couldn't watch the rest of the series. It took me weeks to get over it! I still don't know how the whole thing turned out.
Being a highly sensitive person, and also having scleroderma, has added an aspect that complicates my attempts to manage. Even those without the highly sensitive traits struggle to manage this disease. Constant appointments with doctors, specialists and hospitals, constant pain, constant medication, and constant fatigue can become overwhelming all too quickly. Regrettably, I cannot simply turn my disease off when it becomes too much for me. I have had to find another way to manage myself.
The mindfulness technique has become an incredibly helpful tool I use when it feels as if scleroderma is totally overwhelming me. Staying in the moment. Not jumping backward or forward in my thinking. Not allowing my mind to whiz off down multiple "bunny trails" about the disease and all the terrible possibilities it may have in store for me. Rather, just "being" – trying to stay right here in the present.
It has taken quite a bit of hard work to learn to achieve this and I am still a very long way away from getting the mindfulness technique 100% correct. However, I have found that one of the most effective ways to stay in the moment is to look out my window and observe my garden from the recliner.
Yesterday I was unwell with an infection, made worse because I am heavily immunosuppressed thanks to the medications I must take every day to stop my body fighting itself. I was feeling tired, sore and stressed, so I decided to curl up in my recliner with a blanket.
Outside in the garden, a thrush arrived. She was just beautiful and so I sat quietly still, and watched while she moved around the garden looking for food. I noticed the pretty spots and markings on her chest and the way she listened for the insects she was searching for, cocking her head from side to side. I was totally caught up in the moment, or moments as it turned out, because when I looked at the clock, 30 minutes had passed. That was an entire half-hour of not thinking about anything other than simply watching this little visitor go about her daily routine.
I'm not saying mindfulness is the answer to every stress, unpleasant or downright sickening aspect of this disease. Goodness knows, it's a bit difficult to practice it while a gastric tube is being fed into your nose, or when your doctor is giving you complicated and distressing information about the progression of things.  However, for those times that I have practiced mindfulness, I have been able to preserve myself from another experience of becoming highly stressed and feeling too overwhelmed to cope. This has to be a good thing, right?
I plan to continue practicing this technique, read more about it, and maybe if I'm well enough, attend a workshop. I figure that anything that helps me cope with this wretched disease is worth some of my limited energy.
Note: Scleroderma News is strictly a news and information website about the disease. It does not provide medical advice, diagnosis, or treatment. This content is not intended to be a substitute for professional medical advice, diagnosis, or treatment. Always seek the advice of your physician or other qualified health provider with any questions you may have regarding a medical condition. Never disregard professional medical advice or delay in seeking it because of something you have read on this website. The opinions expressed in this column are not those of Scleroderma News, or its parent company, BioNews Services, and are intended to spark discussion about issues pertaining to scleroderma.