World Health Organization Grants Name 'Lanifibranor' to Inventiva's IVA337 to Treat SSc, NASH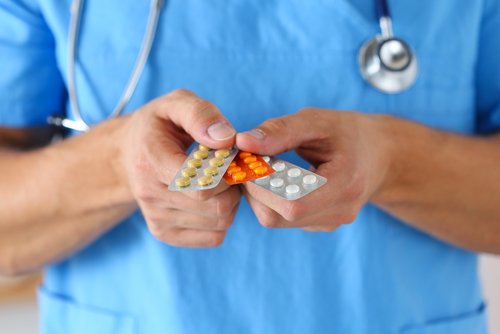 Inventiva Pharma, which develops therapies for fibrotic diseases, said the World Health Organization (WHO) has granted the International Non-Proprietary Name lanifibranor for IVA337.
Lanifibranor is Inventiva's lead drug candidate now being investigated to treat systemic sclerosis (SSc) and non-alcoholic steatohepatitis (NASH). The anti-fibrotic drug functions by activating three isoforms of peroxisome proliferator-activated receptors (PPARs) including alpha, gamma and delta, all of which help control the fibrotic process.
Preclinical studies have shown lanifibranor's effects in preventing lung fibrosis from getting worse, and remodeling blood vessels in preclinical animal models of lung fibrosis and SSc.
Based on preclinical results, Inventiva has focused on the treatment of two fibrotic diseases with high unmet need: SSc and NASH, a severe liver disease.
"We are very pleased that the INN [International Non-Proprietary Name] division of the WHO has granted the suffix 'fibranor'to IVA337," Inventiva CEO and Co-founder Frederic Cren said in a press release. "Lanifibranor's anti-fibrotic activity ideally positions this drug candidate as a potential treatment of several fibrotic diseases, particularly systemic sclerosis and NASH. We look forward to continuing the clinical development of this drug candidate in these two indications with high unmet medical need."
A Phase 2b trial called FASST (NCT02503644) now underway at more than 50 European sites aims to evaluate lanifibranor's effectiveness in changing the disease progression of SSc compared to a placebo control. Lanifibranor has already won market exclusivity in the United States, Europe, China and Japan.
Inventiva, based in France, focuses on developing drugs that interact with nuclear receptors such as PPARs, transcription factors and epigenetic modulators that help control and regulate gene expression. Therapies in Inventiva's pipeline target fibrotic diseases, cancers and rare diseases that currently lack treatments.
In 2016, Scleroderma News interviewed both Pierre Broqua, the company's chief scientific officer and co-founder, and lead investigator Yannick Allanore, about this new therapy.