#RAREis Representation Program Promotes Equity, Diversity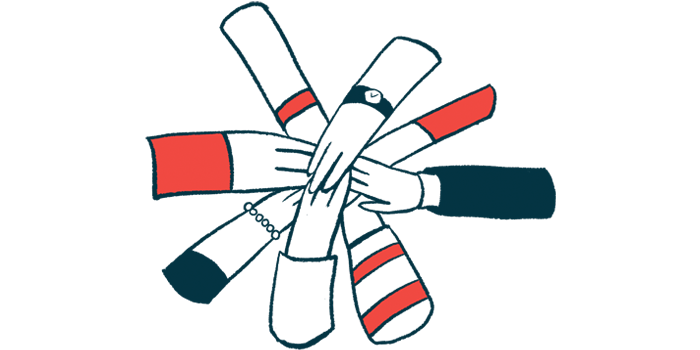 Horizon Therapeutics has launched its #RAREis Representation program aimed at increasing diversity, equity, and inclusion among patients with rare diseases.
There are about 400 million people worldwide living with a rare disease; for many of them, access to diagnosis, care, and treatments can be challenging.
Accessing better care depends on several factors, including the social determinants of health — the conditions in which people are born, grow, live, work, and age. As such, there is a disparity among patients and their disease communities.
"During the past several years Horizon has been engaging with the rare disease community to better understand the barriers people with rare diseases are facing when it comes to representation and inclusion," Matt Flesch, vice president of communications and patient advocacy at Horizon Therapeutics, said in a press release.
To address those barriers, Horizon designed the #RAREis Representation program that is part of a bigger one intended to support rare disease equity, called the #RAREis program.
To do so, the company created a new section at its #RAREis website in which people are encouraged to participate in a short survey about rare disease equity. Long-term programs, toolkits, and resources then are created based on participants' feedback. The website also will share personal stories and promote chats among patients.
"We held a patient advocacy summit on diversity, equity and inclusion last year, and have been actively engaging and supporting organizations who are leading this work as part of our long-term commitment to addressing health inequalities," Flesch said. "The #RAREis Representation program will gather additional feedback and insights directly from the global rare disease community that will help guide future programs that advance and improve inclusivity and equity in rare disease."
Horizon hosted a webinar on Rare Disease Day, Feb. 28, titled "#RAREis Representation: Discussing the Importance of Diversity, Equity, Inclusion and Allyship in the Global Rare Disease Community." The event was moderated by Vikram Karnani, executive vice president and president (international) of the company. Several patient organizations participated in the conversation, including The Akari Foundation, Child Neurology Foundation, and The Sumaira Foundation.
"Living with a rare disease can be an isolating experience, especially when you come from a diverse background," said Sumaira Ahmed, founder and executive director of The Sumaira Foundation.
"It's imperative that communities of color are represented and the issues impacting diverse groups are a part of the conversation around rare disease equity. I'm excited to shine a light on the need for greater inclusion in the rare disease community," Ahmed said.
#RAREis program was launched in 2017 by Horizon to give a voice and face to patients with rare diseases. Other initiatives were introduced through this program, such as the #RAREis Scholarship Fund and the #RAREis Adoption Fund.
The company also promoted and co-sponsored other initiatives around the Rare Disease Day awareness, such as the Rare Disease Week on Capitol Hill. To further mark its support for the rare disease community, Horizon illuminated its headquarters in Deerfield, Illinois, and in Dublin, Ireland, with the official colors of Rare Disease Day — pink, purple, green, and blue.