Abatacept Improves Overall Health in dcSSc, but Fails To Reduce Skin Thickening, Study Finds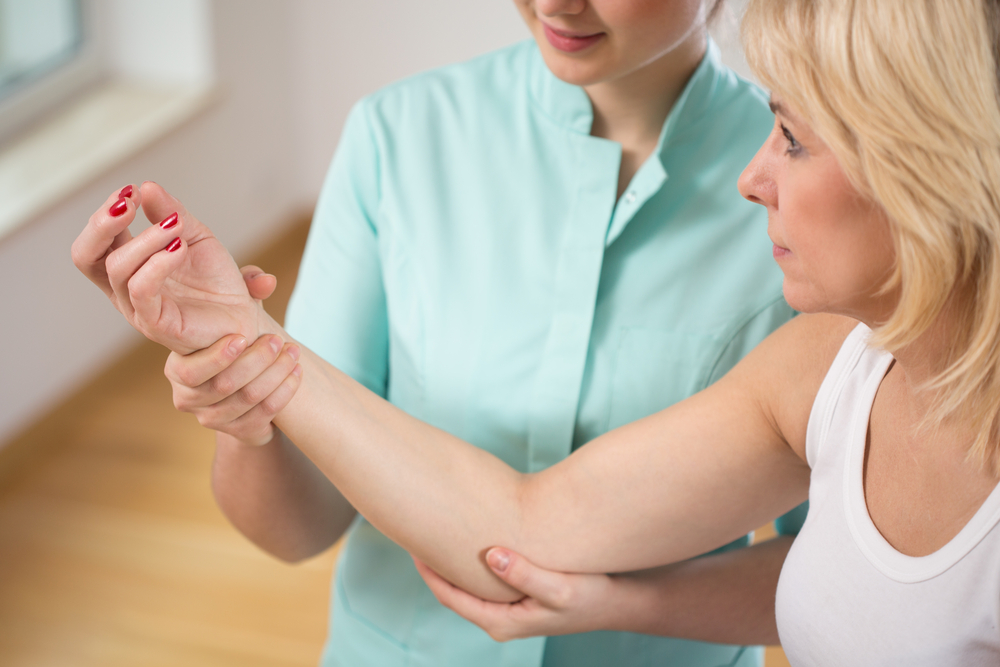 Abatacept, a potential treatment for people with early-stage diffuse cutaneous systemic sclerosis (dcSSc), showed clinically significant improvements in patients' functional ability and overall health, despite failing to significantly reduce skin thickening, a Phase 2 study concluded. 
The study, "Abatacept in Early Diffuse Cutaneous Systemic Sclerosis – Results of a Phase 2 Investigator-Initiated, Multi-center, Double-Blind Randomized Placebo-Controlled Trial," was published in the journal Arthritis and Rheumatology. 
dcSSc is an autoimmune disease characterized by the buildup of collagen, triggered by cytokines (immune messengers) released from activated immune T cells. Collagen buildup leads to thickening of the skin, and may also affect organs such as the kidneys, heart, lungs, and gastrointestinal tract.
Abatacept is a fusion protein that inhibits T-cell activation by blocking T-cell receptors from interacting with other activating immune cells. Abatacept is currently approved for the treatment of rheumatoid arthritis under the name Orencia, marketed by Bristol-Myers Squibb.
The Phase 2 trial (NCT02161406) was designed to evaluate the effectiveness and safety of abatacept in patients with dcSSc compared to placebo over a 12-month period (52 weeks). The primary objectives were to assess changes in skin thickening using the modified Rodnan skin score (mRSS), and to document the number of adverse events. 
As secondary objectives, researchers evaluated changes to mRSS over time, a 28-point swollen and tender joint count, a global health assessment by both patients and physicians, pain intensity evaluation (PROMIS-29 v2 Profile), a functional questionnaire (HAQ-DI), a visual analogue scale (VAS) for assessing pain (Scleroderma-HAQ-DI), the burden of digital ulcers, Raynaud's measure for blood flow, an assessment of gastrointestinal involvement, breathing, and overall disease, and UCLA Gastrointestinal Tract (GIT) 2.0. 
The team also assessed the new American College of Rheumatology Combined Response Index in Systemic Sclerosis (ACR-CRISS) — a composite measure encompassing cardiopulmonary-renal involvement and mRSS changes, HAQ-DI, patient and physician global assessment, and FVC% predicted (a measure of lung function). 
A total of 88 patients (mean age 49 years) with early-stage disease (up to 36 months after diagnosis) were analyzed at 22 centers in the United States, Canada, and the United Kingdom. Of these, 44 patients were given 125 mg (injected subcutaneously, meaning under-the-skin) abatacept, and 44 patients a matching placebo. The first treatment was administered at the research office, and subsequent treatments were injected at home once a week.
Patients were assessed at months 1, 3, 6, 9, and 12 in the clinic, and were offered an additional six months of continuing abatacept therapy. The study concluded with a phone call 30 days after the last dose to identify adverse events. 
Results showed that changes in skin thickening, the study's primary objective, as measured by mRSS failed to show statistically significant reductions. Patients receiving abatacept had a mean reduction in mRSS score of 6.24, while the placebo group score was reduced by 4.49, a treatment difference of 1.75. 
Clinically significant changes favoring abatacept treatment were identified in two secondary objectives: HAQ-DI and ACR-CRISS. The HAQ-DI evaluation showed a score reduction of 0.28, suggesting improvements in functional ability; the median change in ACR-CRISS was 0.68.
ACR-CRISS was designed to capture a global evaluation of improvement in early dcSSc; it is a probability score between 0 and 1, where a value above 0.60 is considered a clinically meaningful measure of improvement. 
Researchers also found that a larger number of patients in the placebo group needed escape therapy (36%) because of worsening dcSSc, compared to patients in the abatacept group (16%).
Regarding safety, abatacept was found to be well-tolerated. More patients in the placebo group experienced serious adverse events (27%) compared to the abatacept group (20%). The number of patients who experienced treatment-associated adverse events, evaluated by severity, were, however, similar between the two groups — 82% in the abatacept group and 91% in the placebo group.
Overall, despite the lack of statistical significance in reducing skin thickening, secondary outcomes related to quality of life and global disease improvements support abatacept as a potential therapy for dcSSc, the team concluded.
The researchers nonetheless emphasized that a "Phase 3 trial should be conducted before drawing definitive conclusions about the efficacy and safety of abatacept in dcSSc."