Finding an Oasis, Fortified With Stones, Amid the Bleakness of Scleroderma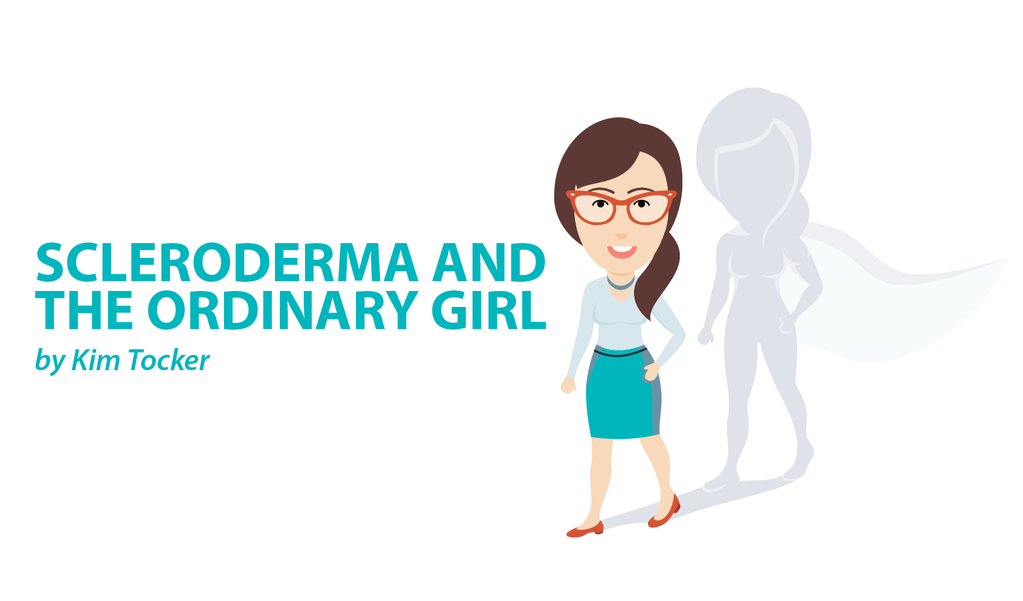 Lately, life has been a bit of a conveyor belt loaded with one health challenge after another due to my systemic scleroderma. Just when it seems to slow to a halt, something cranks up the darn thing again. At times like this it is difficult to find an escape, or to be able to catch a break of some kind.
After a particularly heavy week both physically and emotionally, I was relieved when my youngest, accompanied by his older brother, decided to take our dogs for a walk. I cannot walk them any longer because of my ill health, and I worry they are not getting enough exercise. The poor dogs were ever-so-grateful to be going out. I could hear their excited yelps as the boys were putting on their walking harnesses.
While they were gone, I started thinking about this time of year. I'm due for my annual round of tests for my lungs and heart . I always dread  it because I worry about the results, and my mind goes off down dramatic and unnecessary lines of thinking. I usually end up planning my funeral music, hoping for a good sound system so everyone can appreciate Queen's Bohemian Rhapsody at its best on full volume.
Just as I was about to look up catering companies and organize the sandwiches for after the service, I heard the boys come back from their walk. There seemed to be great deal of excitement as they were loudly discussing something they had found. I heard the youngest say anxiously "Do you think we've stolen it from someone by accident? My mind did a speedy lurch from planning my funeral, to envisioning the police knocking on our door any minute in search of our 13-year-old.
However, it wasn't what I expected. Both boys rushed into the lounge and excitedly placed something on the arm of my recliner. "Look what we found, Mum!"
This is their find: A beautifully painted stone. They came across it on a bridge in our local park. Written on the back was a hashtag reference, so we all crowded around the computer to try to figure out where their treasure originated.
It turns out that the stone is part of a wonderful initiative to bring joy and fun to our hometown of Christchurch, christened  "Christchurchrocks." The idea is to paint stones in your own creative way, adding a positive message if you like, and then hide them in and around local parks for others to find. Once found, the stones may be kept, or re-hidden, and the hope is that everyone will join in the fun.
I love what happened when the boys came home with the stone. It was a sense of wonder and excitement. We all wanted to know more about the mystery. I had a feeling of being childlike and innocent again. It was a secret to be solved and there was great enthusiasm all round, followed by the keen anticipation of the chance to find more stones. Then came the planning to create our own, and the eagerness to be able to hide them to surprise others.
The entire thing is almost like a fairy-tale about a treasure hunt, but it is actually playing out in reality right outside our front door. The marvel of finding the stones brings such happiness, hope, fun and excitement. Just as powerful is the pleasure brought about by being able to give that experience back to others by re-hiding the stones you have found, or your own creations.
The whole initiative behind "Christchurchrocks" is simply fabulous. It fosters a lovely sense of community, and a chance to practice a simple, yet very effective, way to give back to others. And, at a practical level, kids are getting outdoors and away from technology.
For me, however, it has been the chance to escape into a little childlike bubble filled with innocent delight. What a fabulous oasis this is, in the middle of what has been a difficult and overwhelmingly bleak time.
Thank you, Christchurchrocks.
Note: Scleroderma News is strictly a news and information website about the disease. It does not provide medical advice, diagnosis, or treatment. This content is not intended to be a substitute for professional medical advice, diagnosis, or treatment. Always seek the advice of your physician or other qualified health provider with any questions you may have regarding a medical condition. Never disregard professional medical advice or delay in seeking it because of something you have read on this website. The opinions expressed in this column are not those of Scleroderma News, or its parent company, BioNews Services, and are intended to spark discussion about issues pertaining to scleroderma.