Crafting My Way Out of the Scleroderma Prison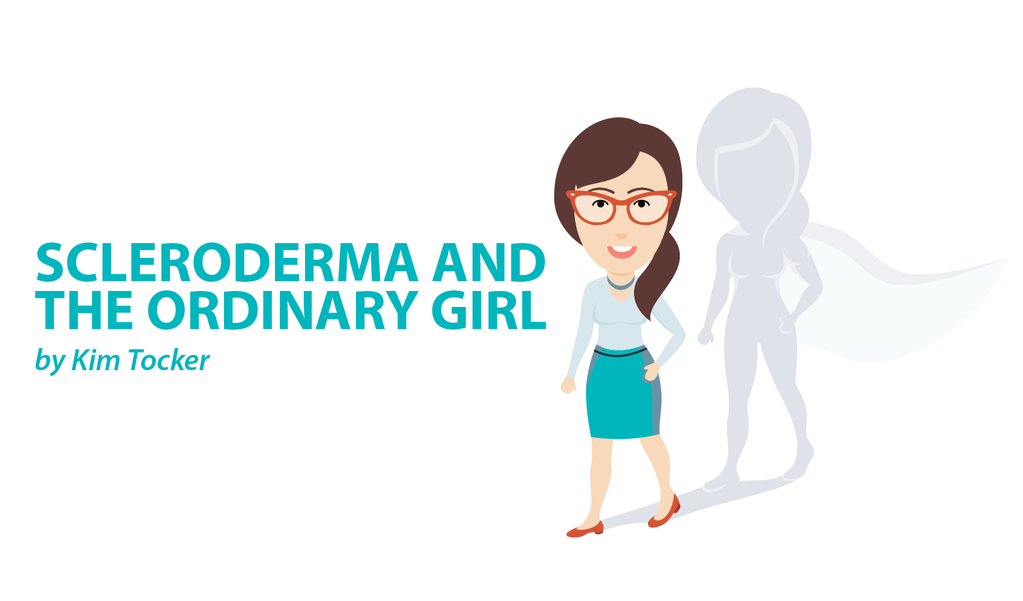 My scleroderma keeps me inactive; the pain and fatigue are continuous. There are times when I feel my recliner has trapped me — that it has become a kind of prison because I am forced to rest in it all day.
I imagine that many people suffering with chronic illness of any kind would experience similar frustration and feelings of helplessness when incarceration is a necessity to survive. It is very difficult being stuck in a bed (or recliner) knowing that all around you there are so many people and things that you would like to attend to, and that you have so much you would like to give.
The worst part of this for me is the "shrinking" feeling. It is as if I am reduced to something close to a "zero." I feel as if I contribute absolutely nothing to those around me, and life in general. I just sit, like a big inactive useless blob. At least, that's how it feels to me.
This is a dangerous feeling because when I feel like a "nothing," it is extremely easy for depression to take hold.
However, there is something that keeps me sane when I am stuck in my confinement.
My crochet!
Lately I've given a lot of thought to the healing power that crafting contributes to my life. Crochet is my craft of choice.
Since living with scleroderma, I have had to modify my technique quite a lot. No longer am I one of those eloquent-looking crocheters, with their yarn looped classily around their little finger and their hook moving deftly. I am forced to hold my hook clumsily, using my palm and several fingers, and I drop my yarn and work all the time. I've also modified my hook of choice to one with a flat, larger, plastic handle, and I choose patterns that are basic and less fiddly for my swollen fingers and sore wrist joints. But where there is a will, there is a way.
Being able to pick up my crochet project when I am driven to my recliner, or even my bed, has been my depression deterrent and lifesaver.
I am not sure what it is about crafting that is therapeutic, but I suspect that anyone participating in activities that involve creating something, also end up experiencing the miracle that seems to go with it. Taking a raw materials and making something lovely from them is extremely rewarding. It almost feels as if I am making something really beautiful out of my illness, because I suspect that I probably would not have found time for my crochet if I had not been unwell.
But it doesn't end there! I have made things that I can give away to others. What began as a way to manage the distress of remaining confined has now become an opportunity to create something that is useful, and perhaps brings beauty and joy to others.
I've also noticed that crafting is healing for anyone, unwell, or otherwise. Last year a dear friend decided to create a crafting group in our local neighborhood. I get to it when I can and health prevails. I think all the wonderful ladies that attend would agree there is something pretty special about sitting together and creating. Hearts are opened as beautiful things are fashioned. Connections are formed by stitches in the pieces that are being made, but also between the members. There is laughter and tears. The crafting miracle has happened at another level, because as a group we have collectively created a tiny community knitted together with love.
I truly believe that crafting soothes and heals. If I could, dear readers, I would make you all a beanie or an afghan. Since this is impossible, here is a picture of one of my favorite projects – a blanket I made for my son. Enjoy.
Note: Scleroderma News is strictly a news and information website about the disease. It does not provide medical advice, diagnosis, or treatment. This content is not intended to be a substitute for professional medical advice, diagnosis, or treatment. Always seek the advice of your physician or other qualified health provider with any questions you may have regarding a medical condition. Never disregard professional medical advice or delay in seeking it because of something you have read on this website. The opinions expressed in this column are not those of Scleroderma News, or its parent company, BioNews Services, and are intended to spark discussion about issues pertaining to scleroderma.