Caring Conversation with My Colon Helps Ease Scleroderma Pain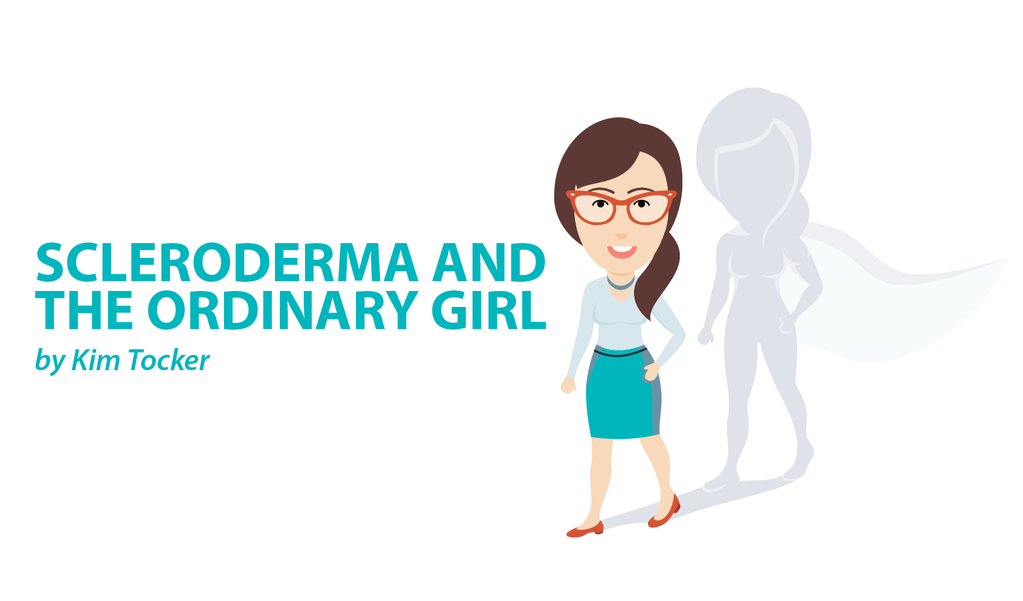 Have you ever been laid up by an acute episode of pain that is so debilitating all you can do is just lie there, hardly daring to breath for fear of making your agony worse? Living with systemic scleroderma means that unfortunately, acute episodes of scleroderma pain happen all too often. Last week I ended up in bed because something went terribly awry with my gastrointestinal system, a common issue in scleroderma.
While waiting for my medication to kick in, I recall not caring if I died during one of the most painful spasms. Once the meds began to ease the pain, I thankfully regained most of my sanity. It was at this point I realized that the only other choice available to help me get through this acute phase was my mind.
When I worked as a therapist, I helped kids and adults who suffered with anxiety. One of the techniques I used to offer them was guided meditation. It is a way to engage the mind in a process of thinking that calms, soothes and relaxes. A recording is often used during guided mediation practices. Unfortunately, accessing any of my recordings was simply not going to work because I couldn't even move off the bed to get them. In fact, I didn't feel inclined to move at all.
The only option was for me to try to create my own meditation. As I lay there, I heard my brain literally begging my intestines to "please stop spasming and calm the heck down." It seemed I was actually engaging in a conversation with one of my body parts, so I frantically grabbed at this theme and ran with it.
Despite my pain, I somehow managed to come up with a meditation that, looking back in retrospect, seems rather unusual and somewhat absurd. But it worked for me at the time, so I would like to share it, hoping I won't appear too wacky, and counting on the fact that it may even help someone else as well. And while it may not work for everyone, I'd encourage you to give it a try. But remember: This is not a replacement for seeking medical assistance.
The Ordinary Girl's "be kind to your innards" meditation
It can be difficult at the time, but the key is to engage in this meditation with a kind and loving attitude toward your body. Start the process by beginning controlled breathing.
 Imagine you are going to have a friendly chat with the part of your body that is not OK. In my case, it was my colon.  

Initiate an encouraging conversation with that body part as if you were visiting someone you loved in hospital, something like, "Hello, my poor sick colon… I can see you are really struggling. I just want to let you know that you're doing a really good job. I know things are tough. Stay calm, and everything will be all right. I'm going to give you some loving treatment now, and I know this is going to help sooth and calm you, OK?"

You can be quite creative with this step. Imagine what type of "treatment" you want to give the body part. Use as many of your senses as you can. In my case, it felt right to imagine wrapping my colon in a soft gold towel that was infused with cooling aloe vera. You can invent anything that feels right. You are only limited by your imagination.

Imagine yourself gently applying the "treatment" to your body part.

Continue to apply "treatments" and speak kind and encouraging words for as long as you feel you need to.
Self-care is such an important part of living with chronic illness. I discovered during this unexpected episode it was much more effective to support and be kind to my hurting body rather than chiding it for being unwell and thus colluding with the pain. Engaging in a meditation that upheld the concept of being kind and loving to myself, including a caring conversation with my poor old colon, really got me through.
 My hope is that by sharing my slightly eccentric meditation, at least one person may also benefit!
Note: Scleroderma News is strictly a news and information website about the disease. It does not provide medical advice, diagnosis, or treatment. This content is not intended to be a substitute for professional medical advice, diagnosis, or treatment. Always seek the advice of your physician or other qualified health provider with any questions you may have regarding a medical condition. Never disregard professional medical advice or delay in seeking it because of something you have read on this website. The opinions expressed in this column are not those of Scleroderma News, or its parent company, BioNews Services, and are intended to spark discussion about issues pertaining to scleroderma.